58th Regt., Royal Artillery
1940
Notes on the Unit's individuals
Killed In Action May 1940

Out of the approximate 650 men who went to Europe with the 58th as part of the B.E.F many were wounded. Two men in 1940 did not return:
http://sudburysuffolk.co.uk/ww2/rollofhonour.asp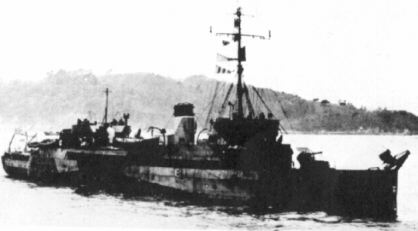 One of the ships that rescued part of the 58th in 1940 (SLOOP-OLD HUNT KELLET)
Photos of Individuals from the 58th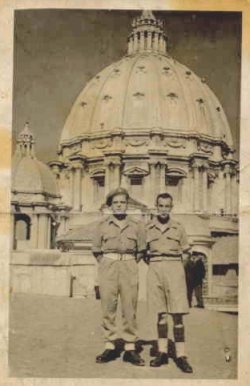 Charles Melville (907369)?? in Rome at the Vatican in August 1944: photo courtesy Kevin Morrison, from the Glasgow Caledonian University.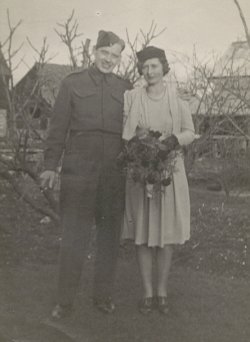 Can you identify this Soldier from the 58th Married in the 1940's?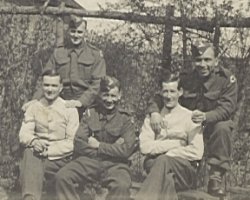 The Catering Corps arm of the 58th (John Parsons: 5376021 2nd left) Do you recognise any of the others in this photo?

Please E-Mail me if you have any further information to preserve the history of this unit.